Currently have all esthetic services on hold as I transition to my new space in Soledad.
Welcome
to Orellana's Esthetics
Services provided by Bernadette Orellana California licensed esthetician, airbrush mua, and certified massage therapist. Hablo Espanol.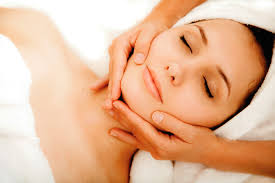 Located upstairs 733 Front Street Soledad, California. Parking available in the back. Looking for a healthy organic tan? Perhaps need some time away and a facial is a way for you to relax? Book with Bernadette Orellana licensed esthetician by calling 831-613-1772 (leave voicemail only) by appointment. Same day appointments based on availability. Wednesday 9am-12pm Friday 10am-2pm by appointment only.
I bring the best in skincare and beauty products. I'm always taking advanced education to bring you the best products and services. Better results for you! Serving all of South Monterey County residents.
All sales final. Thank you for supporting small business in Soledad, California.